Playboy Model Sues Playboy Over Butt.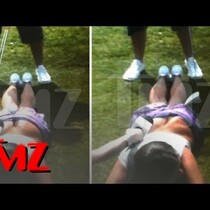 Posted March 18th, 2014 @ 9:45am
So, apparently this Playboy Model allowed comedian Kevin Klein to hit a shot off of her posterior and he missed the ball and got her in the glutes... Now she is suing Playboy... Here is the video of the shot.
And here is the full story from TMZ.