Russian Television Anchor Quits On Air.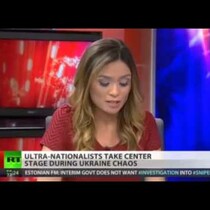 Posted March 6th, 2014 @ 11:52am
RT anchor Liz Wahl says she no longer wants to be "part of a network that whitewashes the actions of Putin." One day after a coworker anchor Abby Martin speaks out against Russia's military occupation of Crimea. Here are both videos...