Pedestrian Bridge Collapse - FIU Student Among The Dead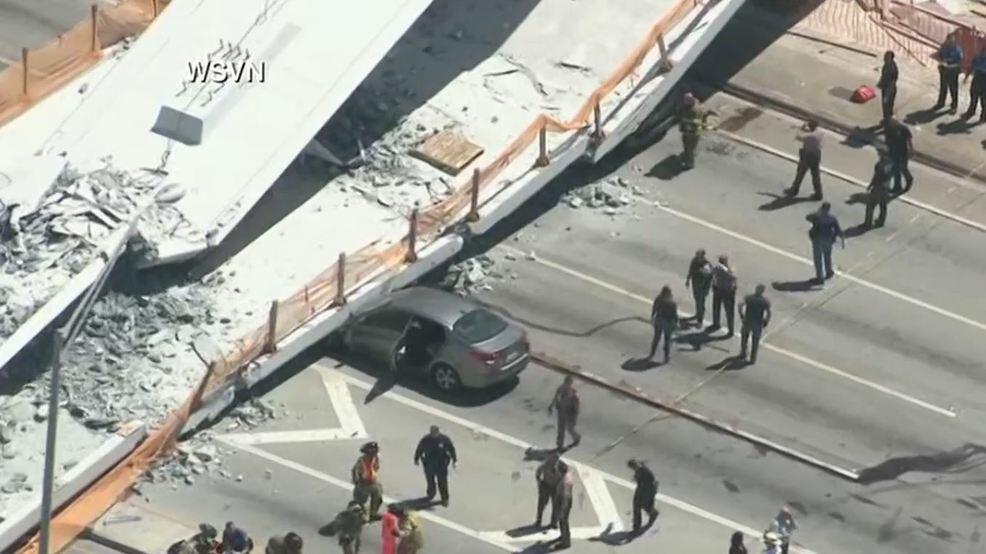 We continue to follow the latest out of the investigation into a deadly pedestrian bridge collapse in Miami-Dade County Thursday.
That bridge was next to Florida International University when a newly placed span fell on top of several cars, taking six lives and wounding several others.
Overnight, the investigation turned from rescue to recovery, because officials don't believe there are any survivors underneath the rubble.
Miami-Dade Police Director Juan Perez says some media outlets have been speculating about possible criminal charges and he says they're not at that point. The focus is on finding bodies, discovering what went wrong and making sure it never happens again. The death toll is expected to rise.
Meanwhile, Sweetwater Mayor Orlando Lopez says that one of the people who died when a span of the bridge fell on several cars was a student at Florida International University.
It's been learned that the bridge was undergoing a stress test when it collapsed.