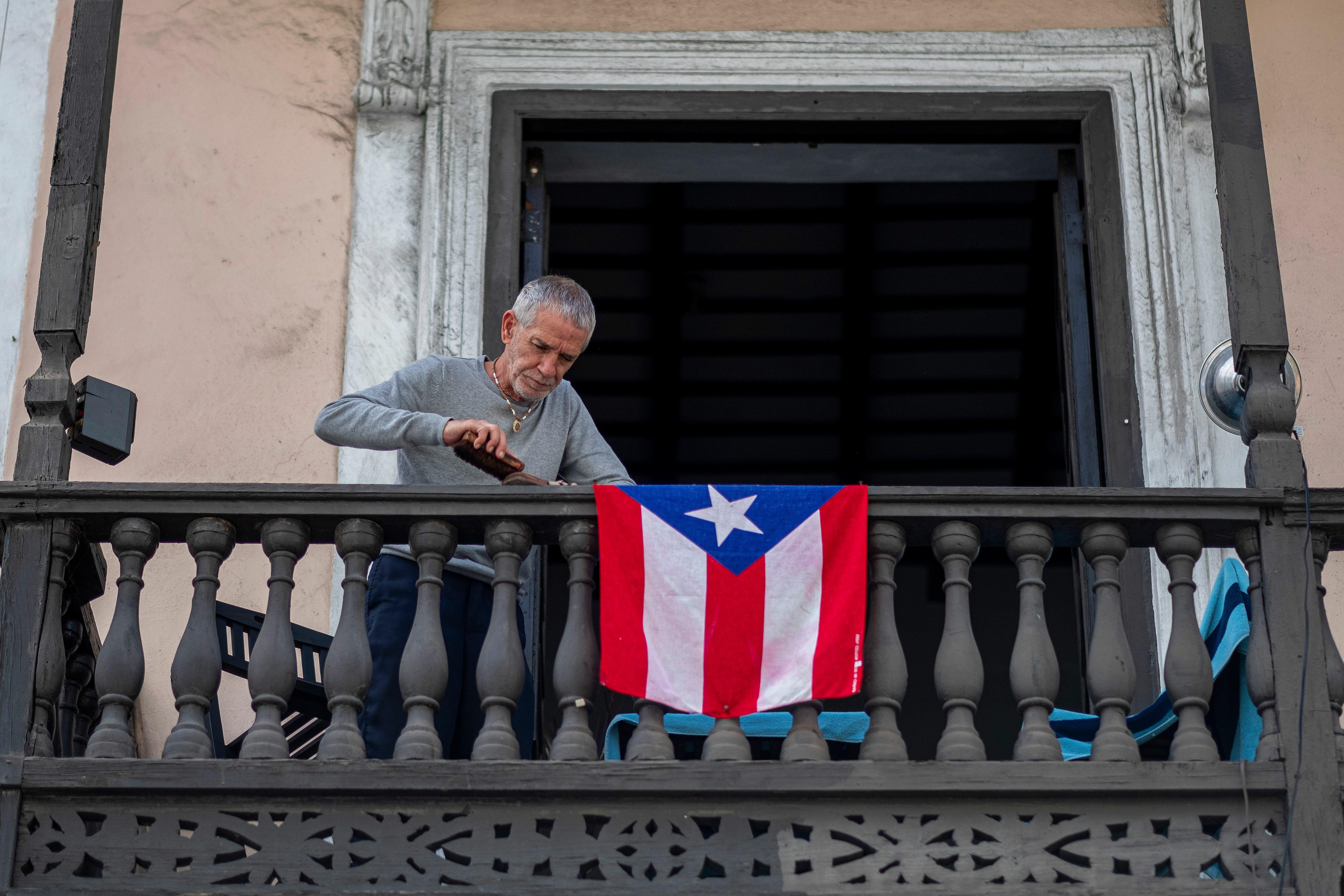 Q&A of the Day – Are Republicans gaining ground with Florida's Hispanic voters?
Each day I'll feature a listener question that's been submitted by one of these methods.
Email: brianmudd@iheartmedia.com
Twitter: @brianmuddradio
Facebook: Brian Mudd https://www.facebook.com/brian.mudd1
Today's entry: Remember that influx of Post Hurricane Puerto Ricans who were going to forever change the Voting Demo in favor of Democrats?? Haven't heard diddly 'bout them all year!?? What happened?
Bottom Line: Your observation is an interesting tell. What was one of the biggest storylines of the Florida's 2018 election cycle, displaced Puerto Ricans relocating to Florida permanently after hurricane Maria, has barely been discussed this year. The election outcomes two years ago, specifically Ron Desantis's and Rick Scott's are the main reason why. But it's not just about what happened two years ago. It's a culmination of what's been happening over the past four years.
Two years ago, the narrative by most pundits and Florida election analysts, was that the Puerto Rican influx after Maria, would be the final catalyst to permanently flip Florida blue. When pollsters routinely showed leads for Andrew Gillum and Bill Nelson of 5 to 7 points leading up to Election Day, the narrative grew even louder. Of course, the narrative, most analysts, and the pollsters all proved to once again fail when attempting to play the identity politics game. It was always an oversimplification to suggest almost all relocating Puerto Ricans would be dyed in the wool Democrats. It's a different version of a similar assumption that those relocating from New York, New Jersey, etc. will be Democrats as well. Often, those who relocate, based on quality of life considerations weren't part of the political majority in their former homes. There's both data and logic to illustrate these points in Florida.
Changes in Florida voter registration over 2016:
There are 1.1 million more registered voters than four years ago in Florida
41% have registered as Republicans, 32% NPA/Other, 27% Democrats
The influx of new voters compared to four years ago has shown far more people relocating to Florida identify as Republicans than Democrats. In fact, far more relocators identify with no party over Democrats. When we look at just new Hispanic voters in Florida, here's what we've seen change over the past four years:
NPA/Other: 42%, Democrats: 31%, Republicans: 26%
Over the past four years there are 476,000 new Hispanic registered voters in Florida. Democrats have only led Republicans in voter registration among Hispanics by 5%. That's not at all was expected by many in political punditry. In fact, the 2018 election cycle showed a huge shift among Hispanics in Florida. 44% of Hispanics voted for Ron DeSantis, that was a 13% increase over the prior election cycle. It's been clear over the past couple of years that many of Florida's Hispanic voters have been turned off by the harder left turn of the Democratic party in recent years. And once again that's showing up this cycle.
Rather than projecting how Puerto Ricans will vote in Florida this year, I'll illustrate a point that's consistent with the information I've shared with you in this story. Just as people relocating to Florida over the past four years have been the less likely to identify as Democrats, than already registered Floridians, many Puerto Ricans who relocated to Florida fully reject what the left was responsible for in Puerto Rico. While stateside news media attempted to blame the Trump administration for failures on the Island, those living on the island learned the truth. In reality, the failed infrastructure was the fault of the corrupt leftists in charge on the island. This included former Governor Ricardo Rossello, a frequent Trump critic who was run out of office after it was learned his administration hid FEMA relief supplies in government buildings across the island rather than deploying those resources to Puerto Ricans in need. Notably, current Puerto Rican Governor Wanda Vazquez, has endorsed President Trump. Notice how that dynamic has been buried by news media across our state. So, to answer your question. That's what happened.